Back To Blog
Modern locksmith companies are capable of fixing and working with the most modern of contemporary locking mechanisms. Here we look at some of the best reasons car designs are increasingly moving away from the traditional key and standard lock design. From touch pad handles to button or switch controlled ignitions, we discuss why these concepts are not just designed to be more impressive but also more practical for the modern driver.
You Can't Lose a Touch Pad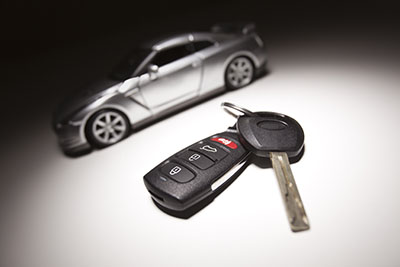 If you've ever lost your car keys and suffered an auto lockout, you'll appreciate just how aggravating this can be. This is perfectly possible when you have a standard lock and key system and requires the help of local locksmith to solve the situation. They will need to provide replacement car keys if you've dropped them somewhere as well as bypass the lock on your car to let you in. If it happens at night, you better hope they offer 24 hour key replacement and lockout services or you'll be pretty stumped. These worries do not exist if your car had touch screen handles, and unlock with a stroke of your fingers.
Keyless Trunks Make Sense
Ever tried to open a trunk with a standard key when your arms are full? It's not really possible without having an accident. Keyless trunks can often be completely opened and closed with the need for only one single finger. Standard slot locks also mean exposure to the elements. This can mean degradation to the point of breaking. When your car trunk lock traps important contents inside the back of your car because it fails to open, you'll need the help of a lock repair expert to let you in and repair it.
Button Ignitions Are Exciting!
You either love or hate them. They are usually affixed to cars that are embracing the "no key" ideology completely. As with any electronic device, things can still go wrong with them. But in a world of increasing convenience and immediacy, the standard key and ignition lock doesn't quite offer the sophistication that comes from a central button.